Today Kate enjoyed a private viewing of her wedding dress exhibition at Buckingham Palace today with the Queen.
The dress, which was designed by Alexander McQueen, along with Kate's shoes, tiara, earrings and veil will be on display for the next 10 weeks.
To the exhibition, Kate wore a pale coloured V-neck dress with her Jimmy Choo "Lovely" shoe in powder pink.  We're unsure who designed Kate's dress at this point, but we believe it is by Joseph (check out our Facebook page, as well as What Kate Wore's Facebook page, for the discussion)
Here are some photos from Clarence House's twitter feed: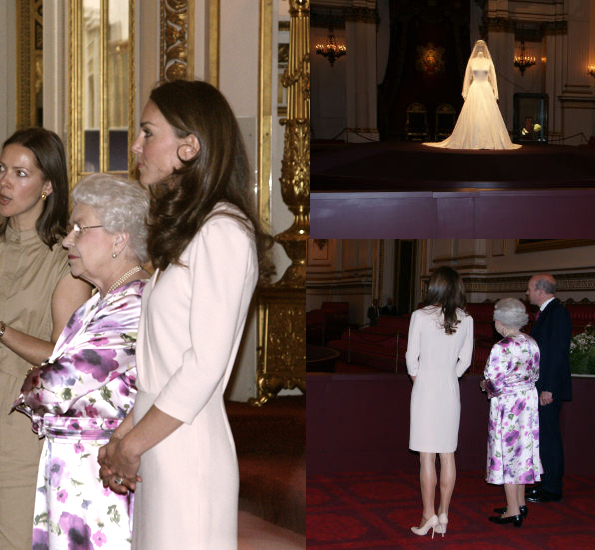 Read more about the craftsmanship involving in making Kate's dress here.
This post will be updated with more detail later.