I've been seeking out "Kate items" that are still available for purchase online, in their orignal stores or in department stores  (not eBay).  I'll keep this post as up-to-date as possible over the next few days.
As ever, let me know in the comments if I've missed something!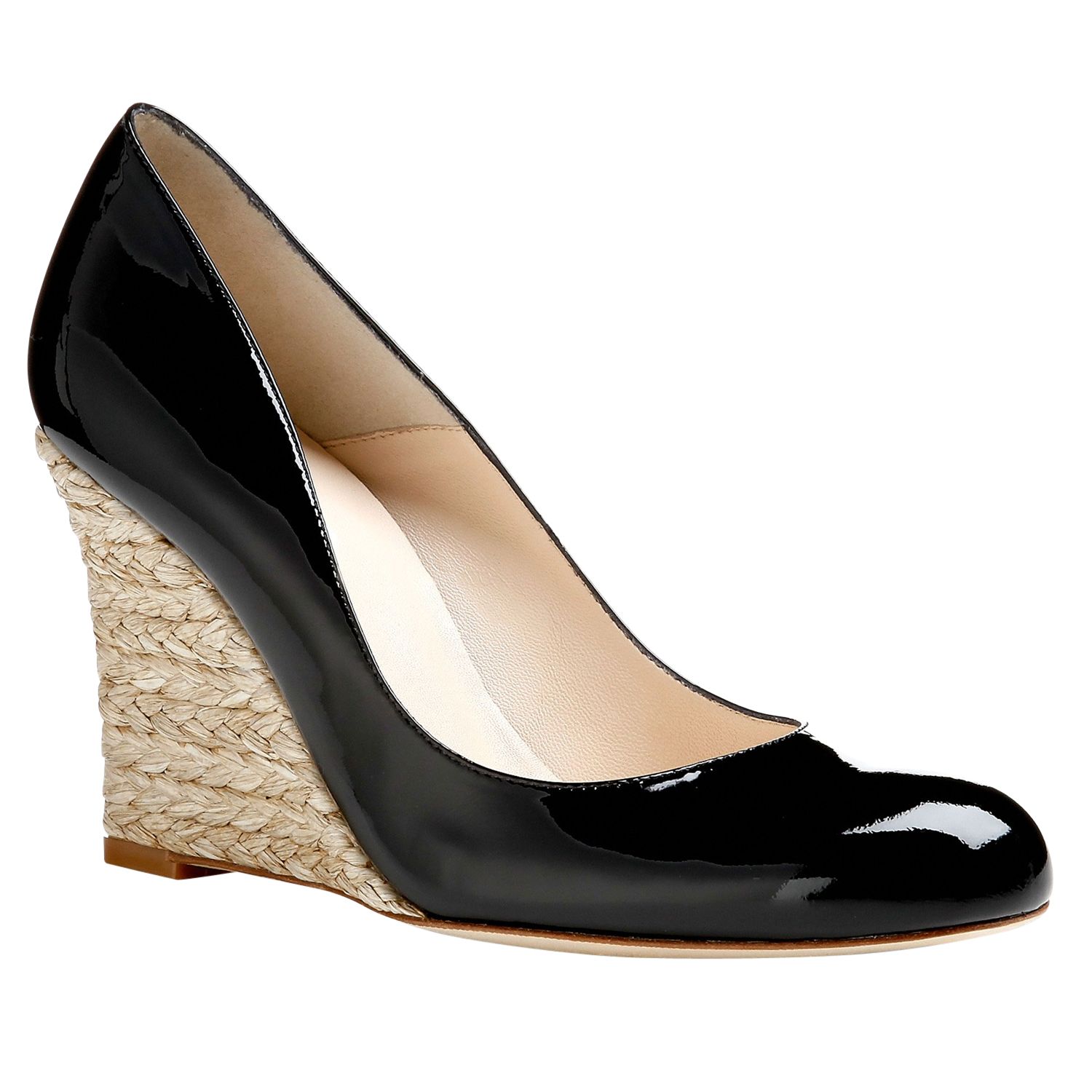 L.K. Bennett Maddox Wedge:
Kate has worn this wedge on a number of occasions, including both the days before and after her wedding.
A few pairs of size 7 and size 9 Maddox wedges remain in stock on the John Lewis website:  Click here to buy now.
Goldsign 'Passion' Jeans:
The third item I'd love to share with you is Kate's Goldsign Passion jeans.  Kate wore the jeans in Calgary with her Temperley blouses.
I've managed to find the jeans ON SALE for £108 in Boutique1:
Click here to grab a pair, all sizes available!
Image of Kate © CTC
You've just missed these:
Diane Von Furstenberg 'Maja' Dress:
NOW SOLD OUT
The fourth on our list is Kate's DvF Maja dress.  Kate wore this gorgeous green silk dress during her visit to L.A. during the Royal Tour.  She accessorised it with a DvF leopard print clutch bag and nude heels.
The dress is still available in US sizes 8, 10, 14 in Boutique1.
Reiss Peacock Dress:
NOW SOLD OUT
Kate is a big fan of Reiss clothing and owns several pieces by them, including this dress (but in white).
The dress is actually ON SALE at £139, FURTHER REDUCED TO £89.  Full price this dress cost £195.
Reiss Shola Dress:
NOW SOLD OUT
Reiss currently have the Shola dress in stock in UK sizes 4 and 6.  It's not in their 'dress' section, but on a 'secret' page emailed out to subscribers:  Here's the link if you are a size 4 or 6 and you want to buy the dress.
L.K. Bennett Sledge:
NOW SOLD OUT
Next up my fabulous fashion friends, is the taupe Sledge shoe by L.K. Bennett.  This shoe only differs very minimally to the Sledge2 shoe Kate has worn to many events recently, including several in Canada.  Here's what L.K. Bennett say about the difference:
It's still for sale in sizes 3, 7 and 8 in John Lewis (low stock).
Left: Click here to get your L.K. Bennett Sledge shoe. (sold out).
Right:  The L.K. Bennett Sledge2 (sold out).