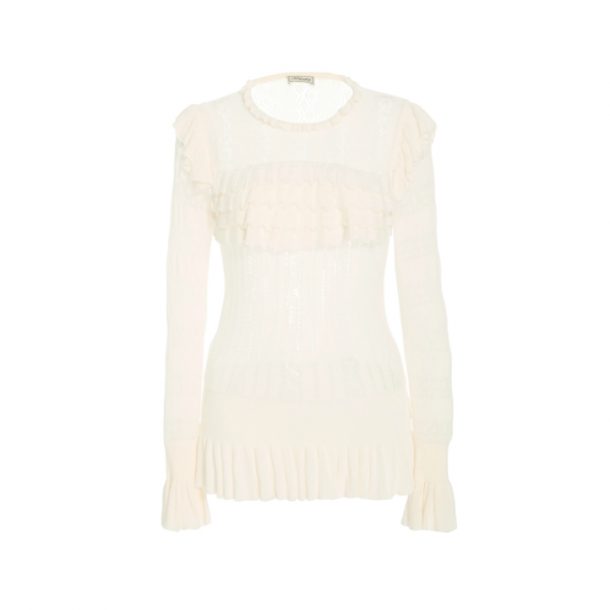 In April 2017, the Duchess of Cambridge (Kate Middleton) visited BBC Radio 1.  She debuted a beautiful white blouse by Temperley London.  It's the designer's Cypre Pointelle Frill Top.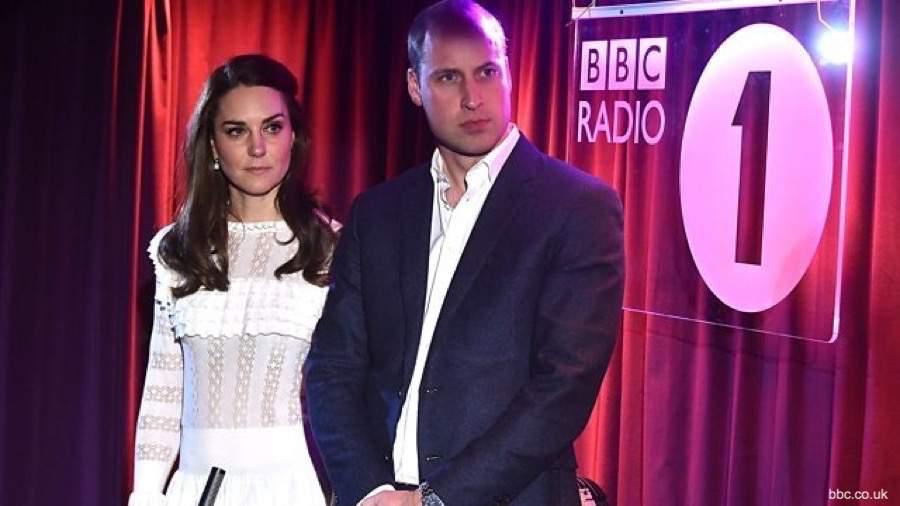 About the Temperley London Cypre Top:
The slim fit top features tiered ruffles and flared cuffs.  It's almond in colour and was manufactured in the United Kingdom.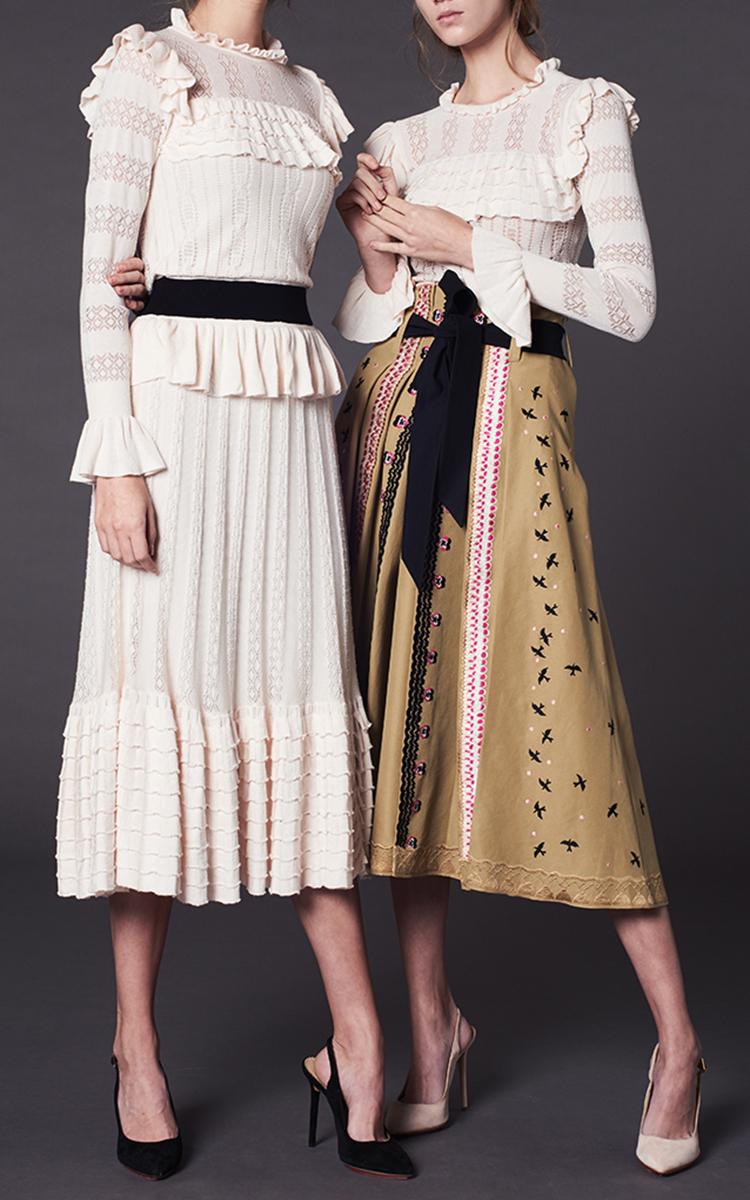 Where to buy Kate's top:
Sadly, the Temperley London Cypre top is no longer available for purchase in white.  However, it is available in black.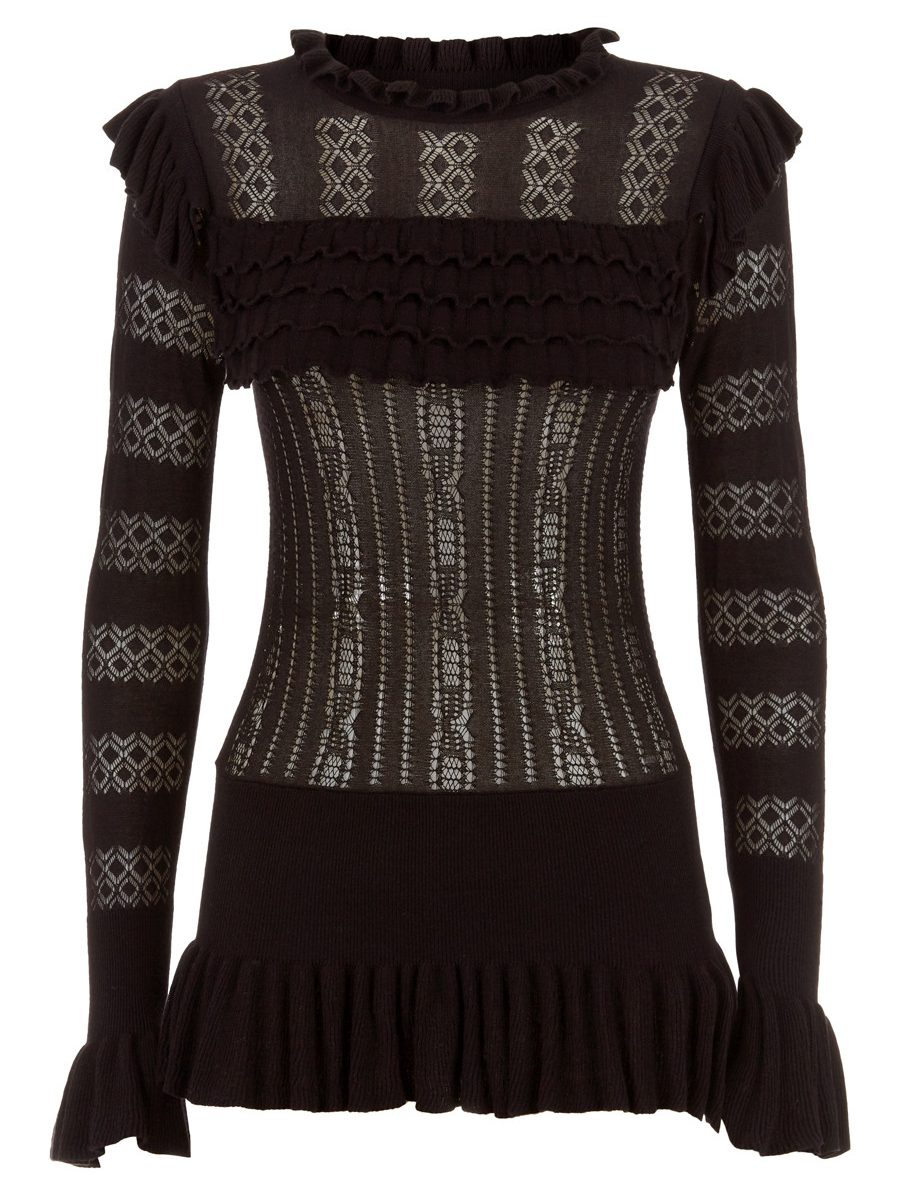 At the time of writing, the top currently available from TemperleyLondon.com for £395 GBP.  (That's around $504 at today's rates).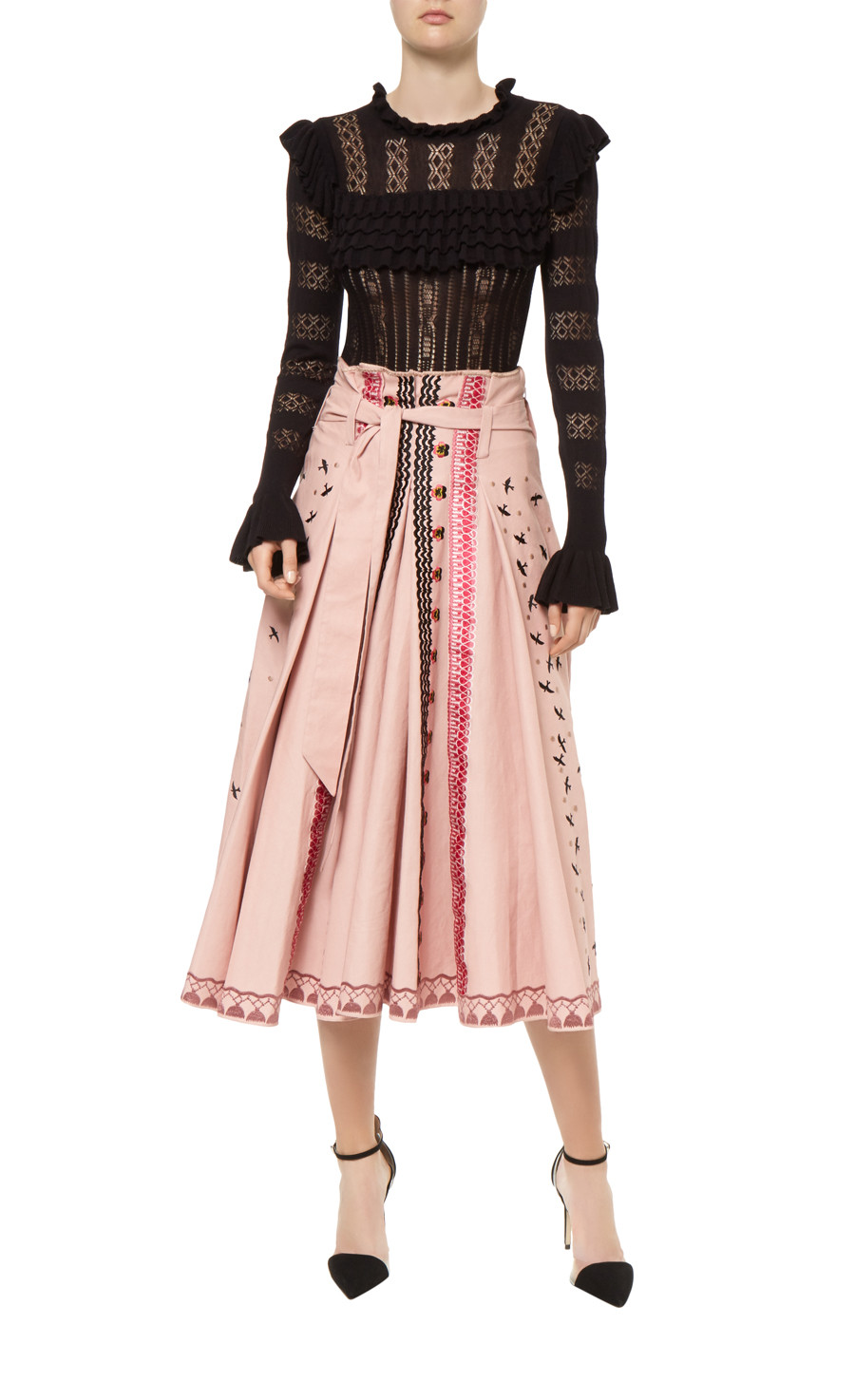 Temperley London also sell the Cypre dress in black for £795 GBP.