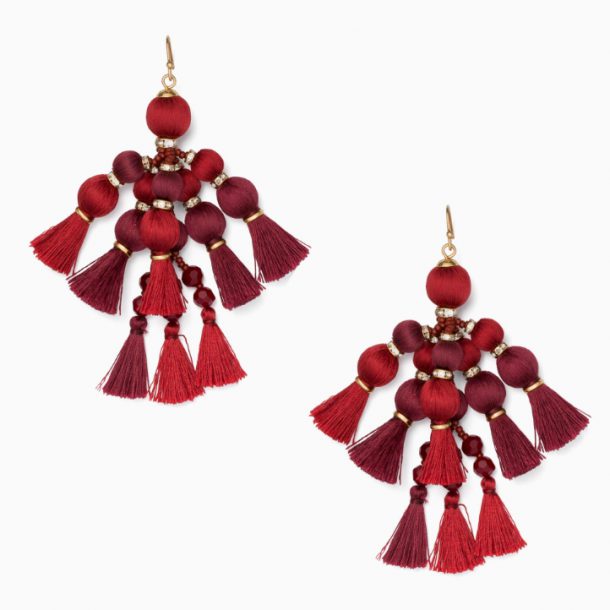 On the 4th of April 2017, the Duchess of Cambridge (Kate Middleton) debuted a new pair of earrings for the opening night of the musical 42nd Street at the Theatre Royal Drury Lane in London (learn more here).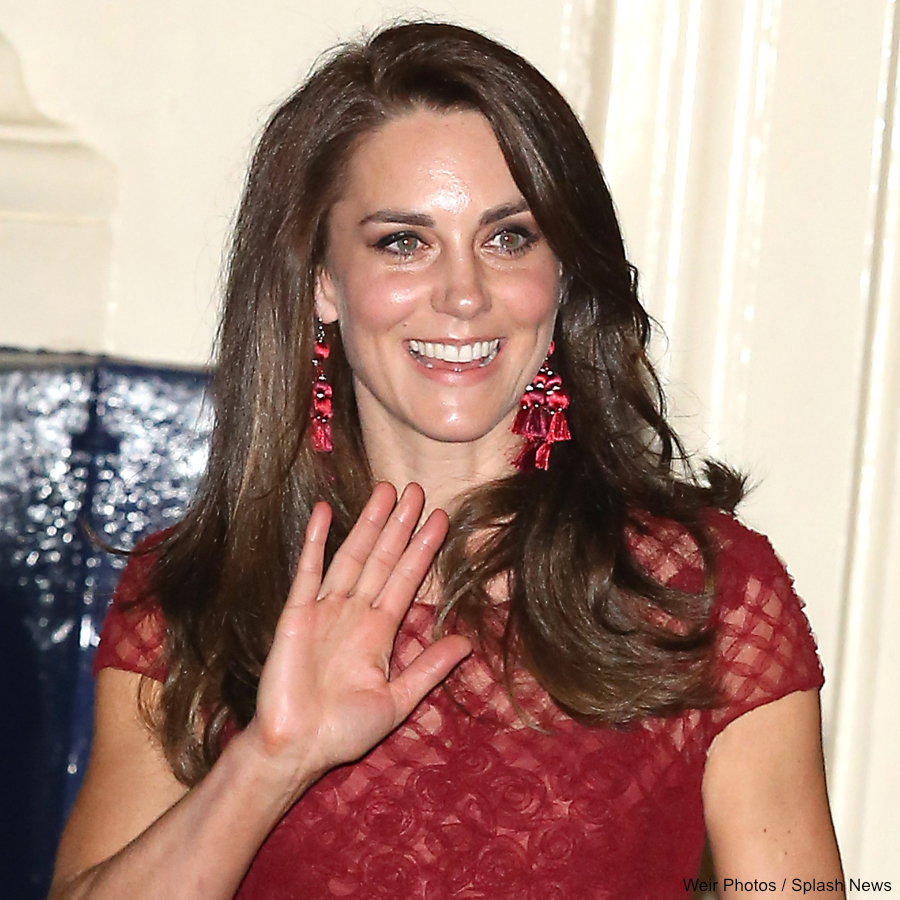 The unique earrings featured multiple red tassels hanging from a gold coloured hook. The earrings are by Kate Spade New York.  They're the designer's "Pretty Pom Tassel Drop Earrings" in the colour "Sumac".
About the Kate Spade earrings:
The statement earrings feature glass beads, silk threads and tassel pom poms.  According to Kate Spade's company director, "tassels are the new bows".  The eye-catching earrings are 3.5 inches long and they're suspended from a French hook.
Here's how the earrings are described at Nordstrom:
Threads of silk, playfully tasseled and studded with sparkling charms, create elegant drop earrings that frame the face in vibrant color.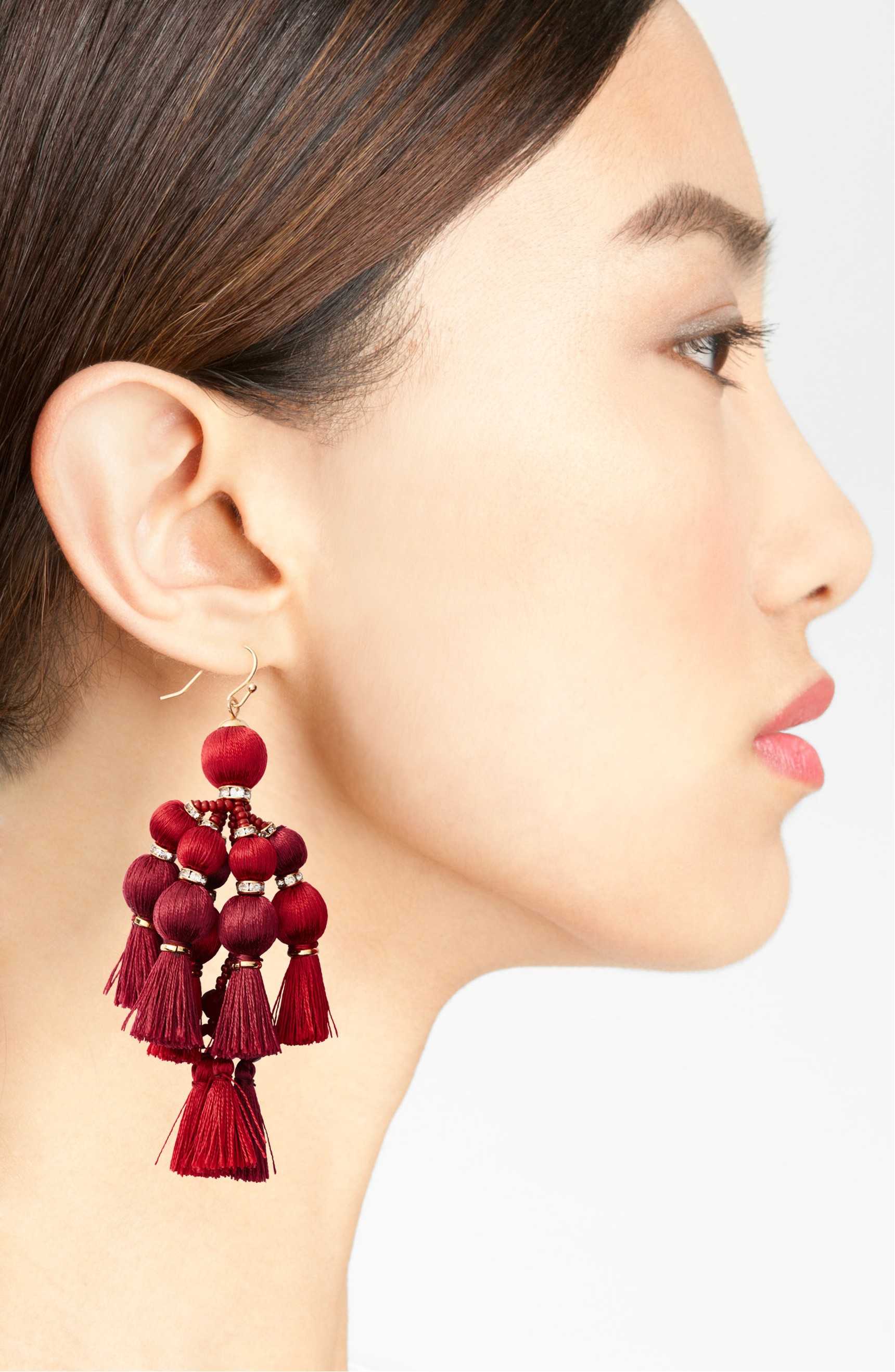 Where to buy the earrings:
Kate Spade no longer stocks the Sumac red colour worn by Kate.  However, the Pretty Pom Tassel earrings can be purchased in a number of other colours (pink, green, blue, black, yellow, multi) from the following retailers: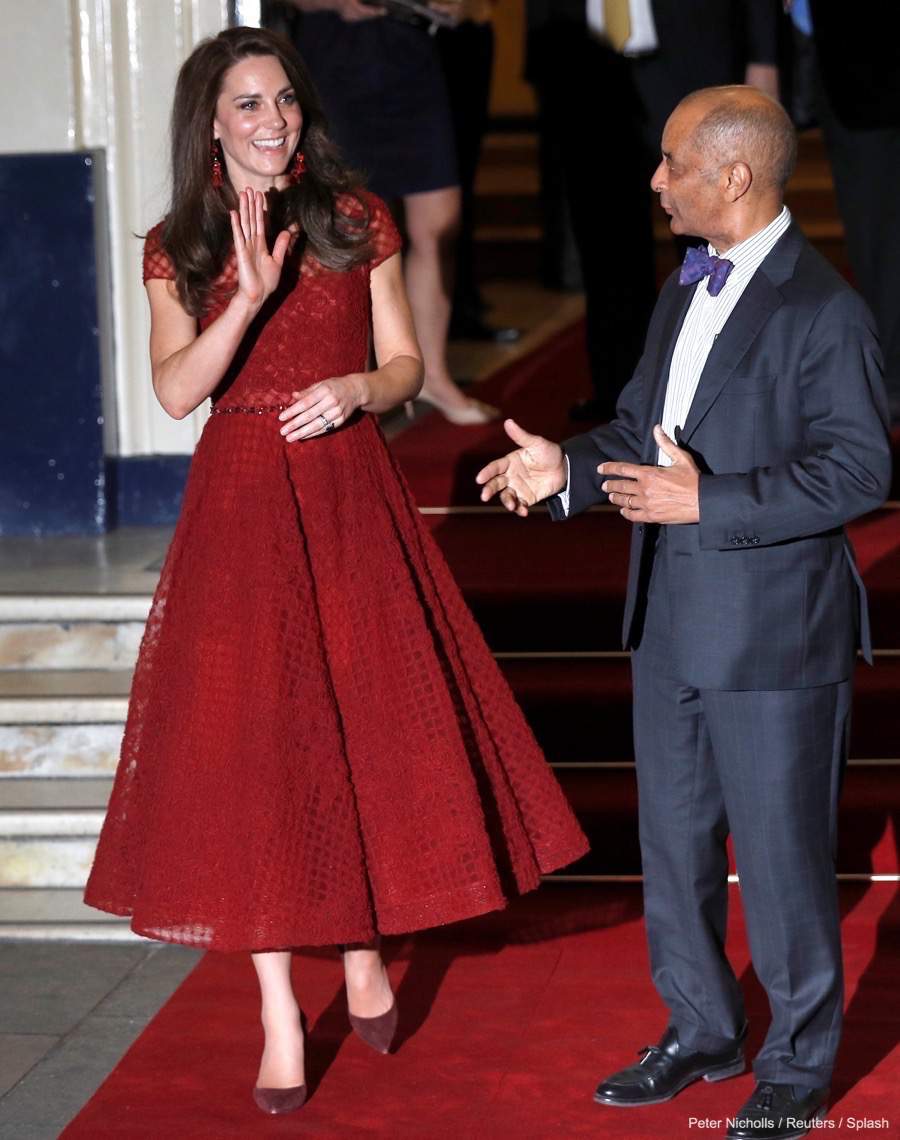 Matching necklace:
Kate Spade New York also sell a matching Pretty Pom Tassel Necklace. It is available in a variety of colours.
The Sumac colour is still available for purchase at Kate Spade and at Nordstrom.