Kate Middleton started a HUGE trend with her nude court shoes!  Many people, both in and out of the public eye, copied Kate and purchased a pair of nude pumps for themselves.  Remember Mike & Zara's wedding?   Members of the Royal Family and celebrity guests alike turned up wearing nude court shoes, some wearing the L.K. Bennett Sledge (For example Princess Beatrice) and others wearing a similar nude colour, but by a different designer.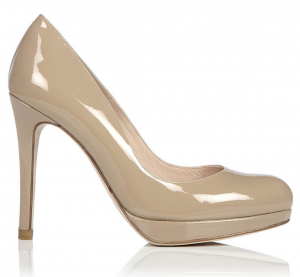 Looking for Kate Middleton's nude heels
?
Learn ALL about the L.K. Bennett nude heels on this page. I have even tested the shoes myself and written a review of them for you!
At almost £200, the L.K. Bennett Sledge is not a viable shoe option for most of us, that's why we've come up with some alternatives that are so good, we're terming them 'RepliKates.'
Pictures of Kate wearing her nude heels: