In February this year, Kate wore a white high neck shirt by Reiss for the Huffington Post Young Minds Matter event at Kensington Palace. As you may recall, Kate turned her hand to journalism for the day, guest editing the newspaper and penning a blog post on the topic of children's mental health.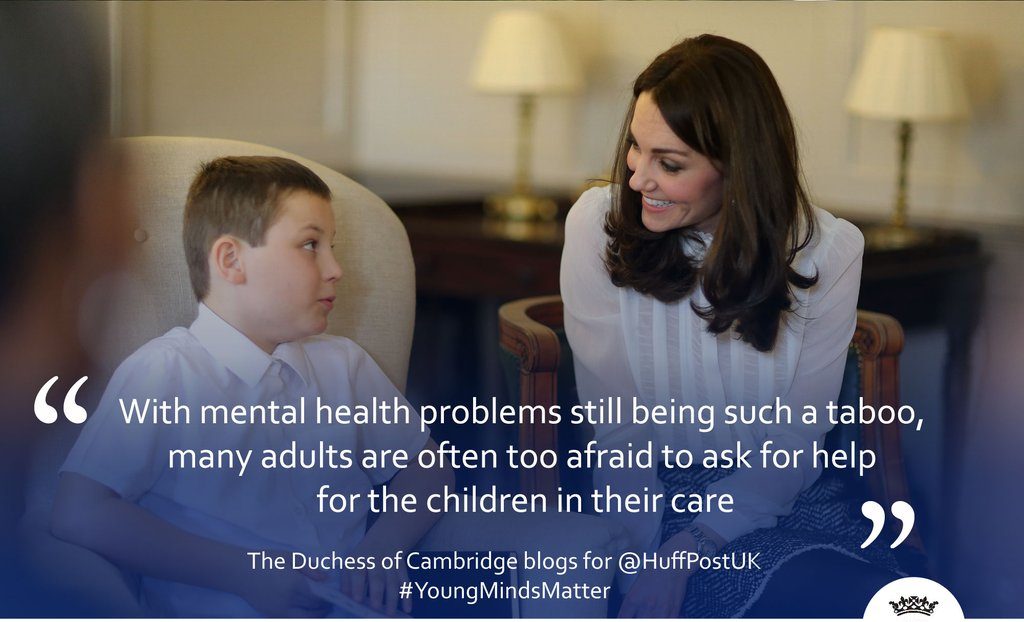 The "office appropriate" shirt was the perfect choice for Kate's temporary role.  She wore it tucked into a grey skirt by Dolce and Gabbana.  The lightweight chiffon shirt featured textured stripes on the front and a ruffled trim on the high neck collar.


Predictably, it was very popular with fans of the Duchess and sold out quickly.  Reiss did restock the shirt back in March, but now it's sold out again.
Copy Kate's style for less:
Do you want to copy Kate's look for less?  Gemma from FoodFashFit.com found this perfect "repliKate" from Next.  It's perfectly affordable.  Ideal for the office, for job interviews and important occasions like graduation ceremonies or christenings.
The shirt comes in two colours "ecru" (which Wikipedia informs me is the greyish pale yellow colour of unbleached linen.  From the stock photos, the blouse looks like an off-white colour) and light blue.
It's very similar in style, with a panelled front and ruffled high collar.  It's made from 100% cotton. The style name is "Victoriana" and is part of Next's Casual Collection.
You can buy the blouse from Next for £28.  Click here to view/buy.